How to know Wifi Password On Android? – With Photo
Nowadays Life is nothing without the internet because the internet is the way to connect with friends and relatives.
In your daily life, you have to connect dozen of wifi networks or whether it is a hotspot at college, Gym, office, or even from your friends and relatives.
But the problem starts when you want to know the password of the Wi-Fi you have connected to before.
In simple words, you just want to connect the second phone with the same wifi network but you didn't know the password. Here is the solution.
List of OS Covered in this article.
Stock Android 10 and Above
Android 10 and Above Redmi & MI device.
Android 10 and Above Samsung Galaxy Device
Android 9 and below
How to see Password in Stock Android 10 & Above?
Many devices run on the stock Android, like Nokia, Motorola, Google's Pixel, etc, so firstly we will talk about stock Android.
when your phone runs on Android 10 & above it is easy to see the wifi password. To view the previously connect wifi network Password on your device.
Please Note dear reader some processes may vary due to the latest updates of the Android version & device.
You have to go to your phone setting and follow the instructions mentioned below
Quick Steps for Stock Android.
Go to Setting.
Tap on the Networks & Internet.
After that tap on WI-FI.
Click on the lock icon next to your connect or saved which you want the password.
Tap on share.
Now the password is ready in form of QR Code.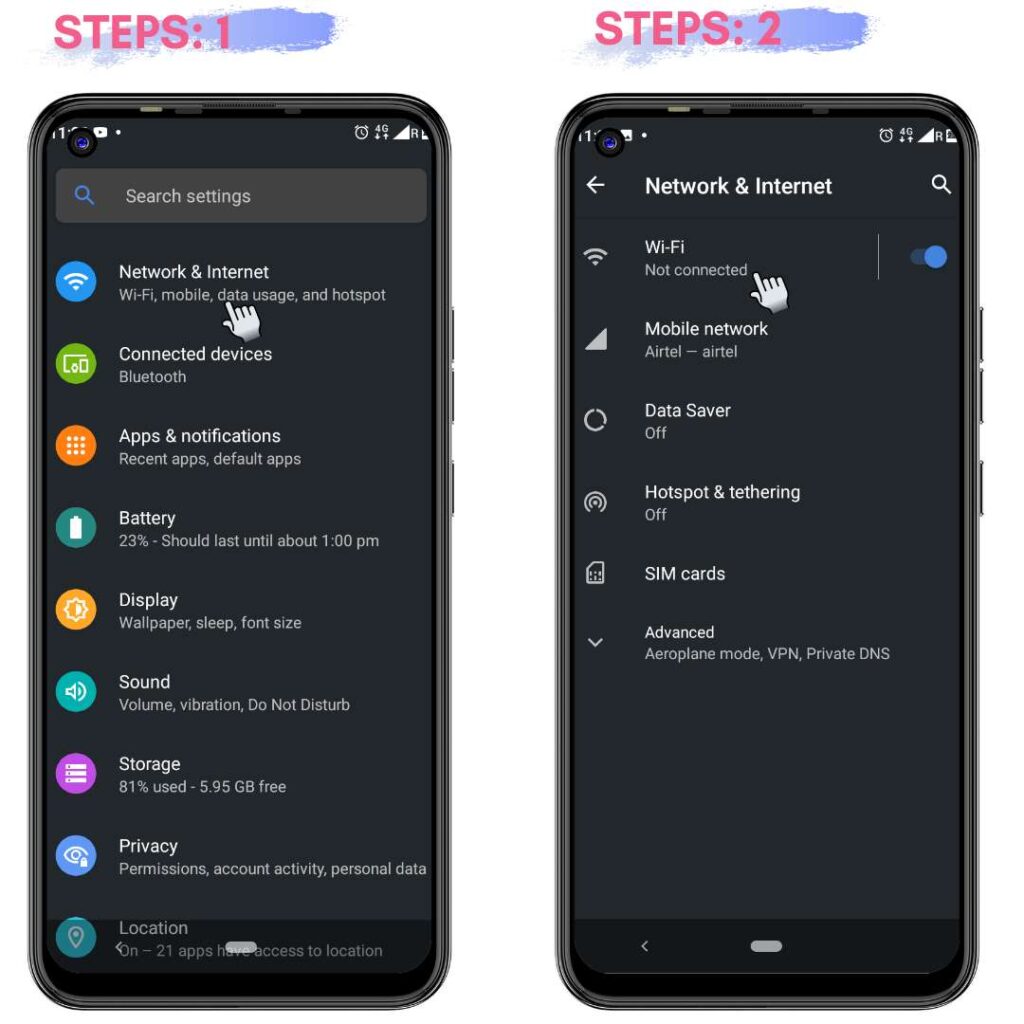 Steps Mentioned with images follow these steps in your stock android version to know your wifi password.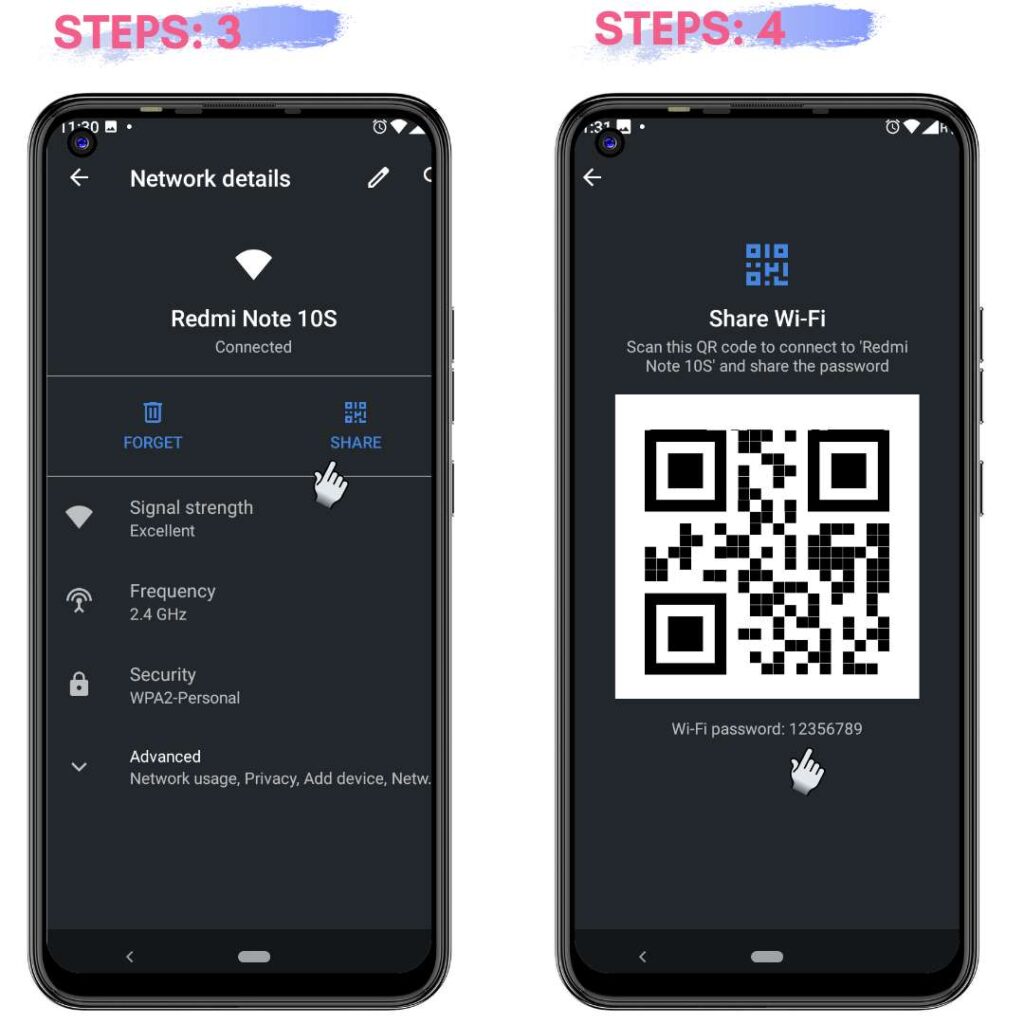 How to see Wi-Fi Passward in Redmi or Mi Devices?
MIUI offers an easy way to see the Connected or Saved Wi-Fi Password.
This method Will work in all Redmi and MI device that runs on the MIUI operating system
To view the wifi password of connect networks follow the steps mention below
Quick Steps For Redmi & MI Device.
Go to Settings.
Then tap on WIFI.
You will see a connected device.
Tap on the arrow icon of the connected network.
A QR Code appears after tapping it.
Scan the QR Code and your password is ready.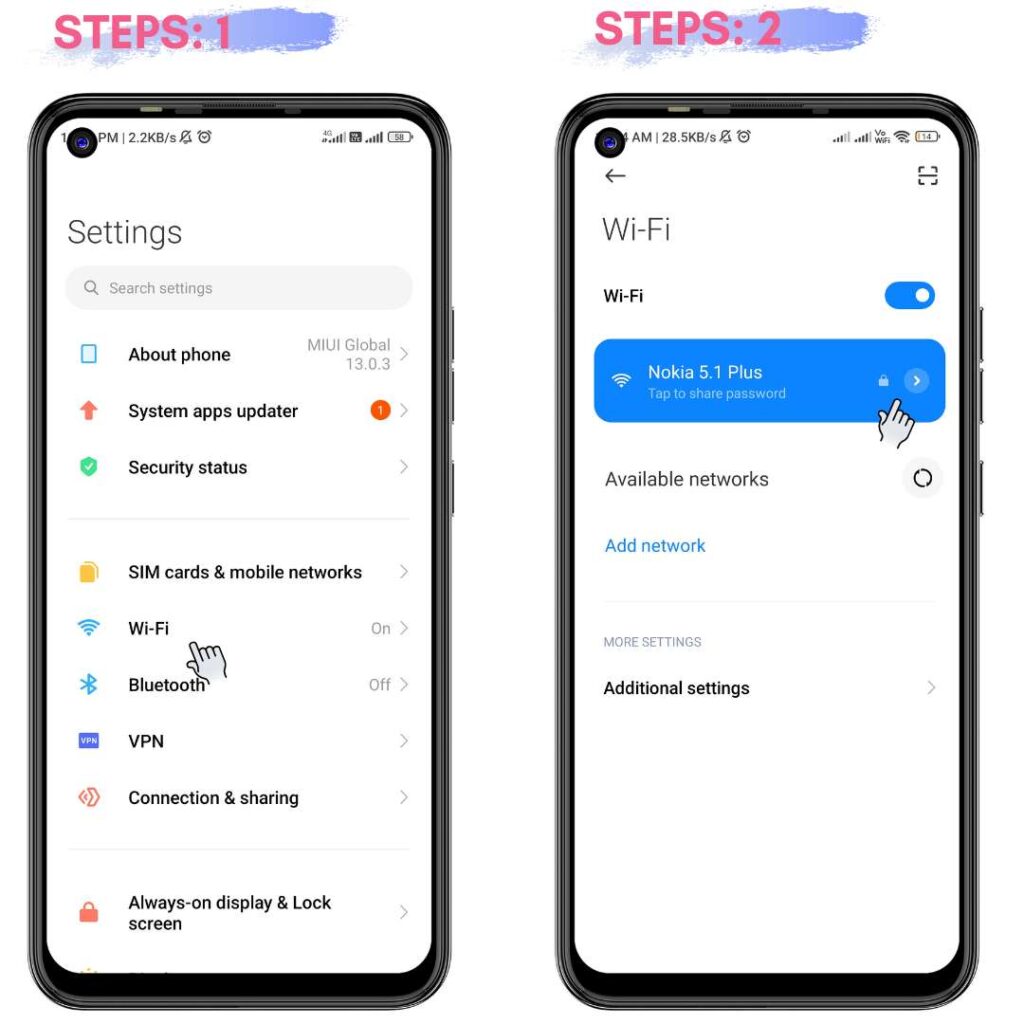 You can follow the images direction to easy understand.
How to know the WIFI password in Samsung Galaxy devices?
There are tons of mobile which are runs on the Samsung UI generally known as one UI in this UI it is easy to find the wifi password connected to your device.
Befor Moving to the steps we clear that due to the latest update some setting and looks may changes but process are same.
Follow the steps mentioned below to know your Connected Wifi password.
Quick Steps For Samsung Galaxy Device.
Go to Setting.
Tap on Connections.
After that tap on WIFI.
You will list connected Wifi networks.
Click on the setting icon.
Then at the left bottom, you will see QR Code. Tap on that.
Now Scan the QR Code to see the WIFI password.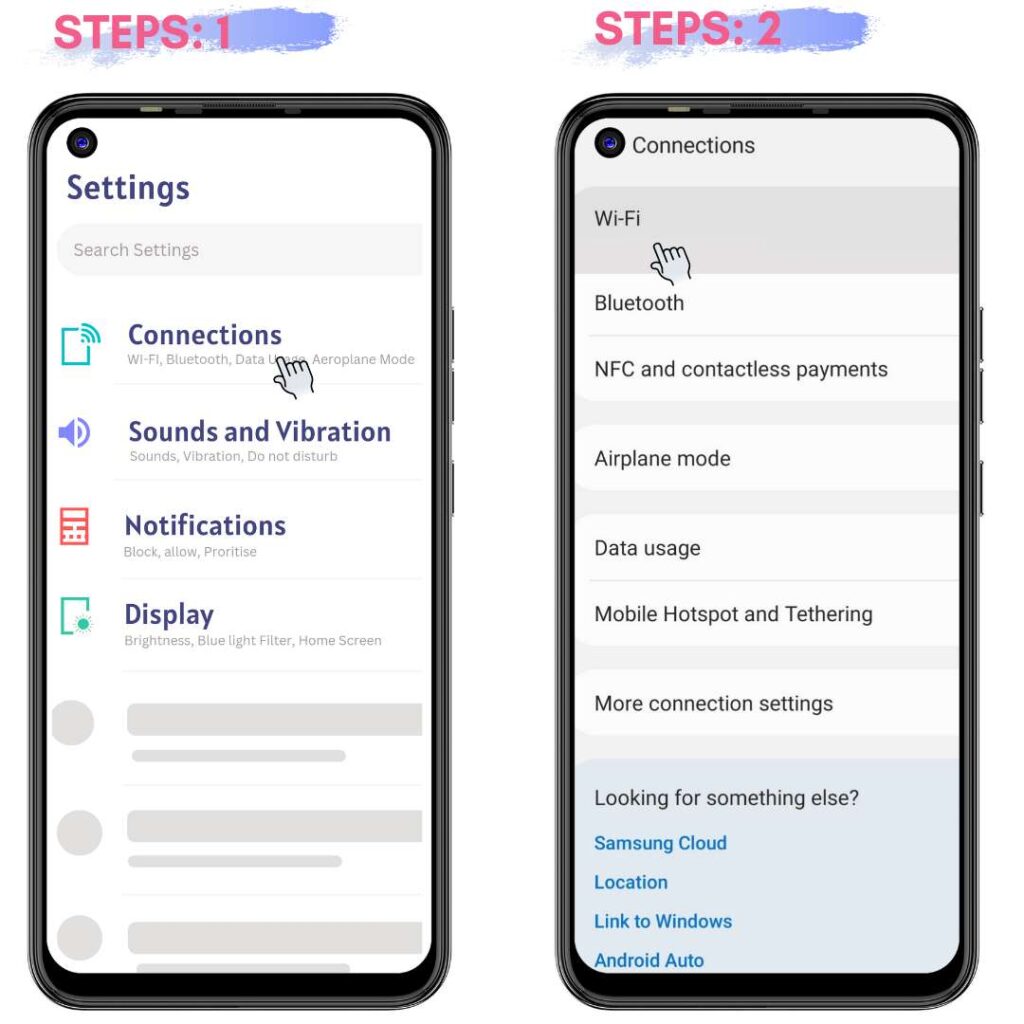 These are some easy methods to find your wifi password. After following these steps you able to see connected wifi passwords.
How to see wifi password in Android 9 and below?
Below Android 9 there are no official methods to see your wifi password but if your mobile is rooted you can easily find password.
In Android 9, and below we are going to explain two method.
Without Rooted Device
With Rooted Device.
How to see passwords in Android, 9 without Root.
It is complex, to find the passwords of connected wifi networks in android 9 and below. But you can do this by using a third-party application.
The file that holds Wifi password for connected networks is protected in the device folder and doesn't have permission to view it due to Android, restorations.
There are many apps available on the play store download them before connecting to WIFI Network.
How to see saved password of wifi in Android 9 and below?
If your phone is rooted it is easy to find saved wifi passwords by using a third-party application File explorer that supports the root browsing.
Download an application like WIFI password Viewer and you can see saved wifi passwords on your mobile phones.
That's for all if you have any questions you can comment below We try to resolve it fast as possible.