Advantage & Disadvantage of Smartwatch – Everything you need to know
Are you planning to buy a Smartwatch and you might be worried about its features or the point that is "Do a smartwatch cause any effect on our health" or what is the advantage & disadvantage of a smartwatch?
Well, today we are covering this serious issue after reading the article you may be able to find out some points so let's get started.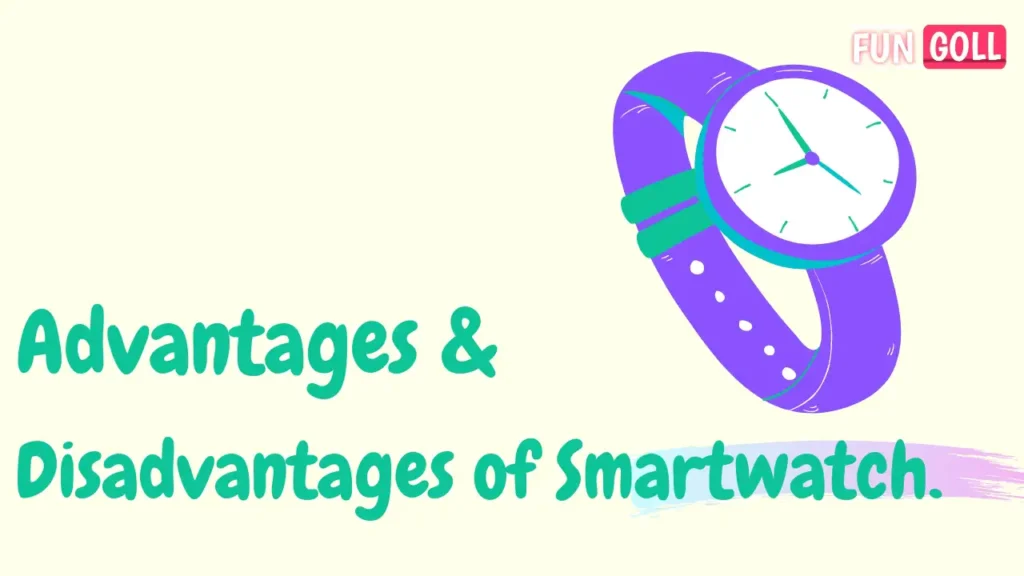 Let's start with some common questions and issues "Do Smartwatches cause any effect on health?" These are some common questions of the user so let's see the answer.
Are Smartwatches Dangerous to Helth?
Generally, a smartwatch help in a daily workout but it's doesn't mean that a smartwatch can't cause any effect on our health.
If you are wearing a smartwatch you should be aware that the smartwatch emits EMF Radiation. But this is not only a limited effect there are many various effects.
Let's discuss the solution of effects on how you can reduce the problem.
If You want to reduce the problem you have to simply turn off the mobile data, Bluetooth, and Wi-Fi or turn on flight mode In this way, you can reduce the effect of the smartwatch.
Smartwatch is popular in wearable Technology because of its comfort, and design so let's see some pros & cons or Positive and negative points of Smartwatch and find out the conclusion.
What are the Advantages Of Smartwatch?
There are many advantages of a smartwatch but we only choose some important points of the smartwatch.
Easy access Notification: If You are using a smartwatch during the Workout then it is very easy to see notifications like incoming calls, WhatsApp messages, or normal messages.
Easily Navigate Your Direction: In a smartwatch, there is an Inbuilt Gps that helps you to easily navigate the direction or follow the route if you are traveling.
Control your call or Text-messages: In a smartwatch, it is easy to control the income call, text messages while in an incoming call you may receive or reject the call. In-text messages you may view or reply to messages.
Track Your Fitness activity: If you are worried about your work out how many calories you have burned or how many steps you have walked. Then smartwatch is a good solution to track your fitness activities sleeping, walking, or running.
Customize Face watches: In a smartwatch, there are different types of face watches. If you are bored with a single face watch you should try a smartwatch for customizing face watches.
Control and Listen Music: Smartwatch allows you to control your music, and tune off on or next track without touching your smartphone.
What are the Disadvantages of a smartwatch?
There is nothing in the world that is 100% perfect. In the case of the smartwatch, there are many drawbacks but we only discuss the main points.
Limited screen size: The screen size of a smartwatch is limited that if you are doing some heavy work like typing messages on the smartwatch it is very difficult to do such activity.
Inaccurate Data: Smartwatch is not giving 100% correct data there are some mistakes in tracking activities like sleeping activities, walking or running, Heart rate monitoring.
Low Battery Life: In a smartwatch, the main and serious issues are the battery while using the smartwatch you have to charge the smartwatch 5 or 6 days after.
Expansive: A normal smartwatch is expensive ( approx Rs. 5000) due to this very fewer people use the smartwatch.
Weight and design: Many smartphones companies built heavy smartwatches and bulky due to this smartwatch feels heavy in hand.
Here is the end of the articles if we missed some points lets us inform by commenting.