It is Safe To Use GB Whatsapp – GB WhatsApp Features
Nowadays many people are using GB Whatsapp. It is safe to use GB WhatsApp or how it affects your privacy. Let's see
GB WhatsApp is very popular because of its hidden features and UI Design which are not provided by the offical Applications.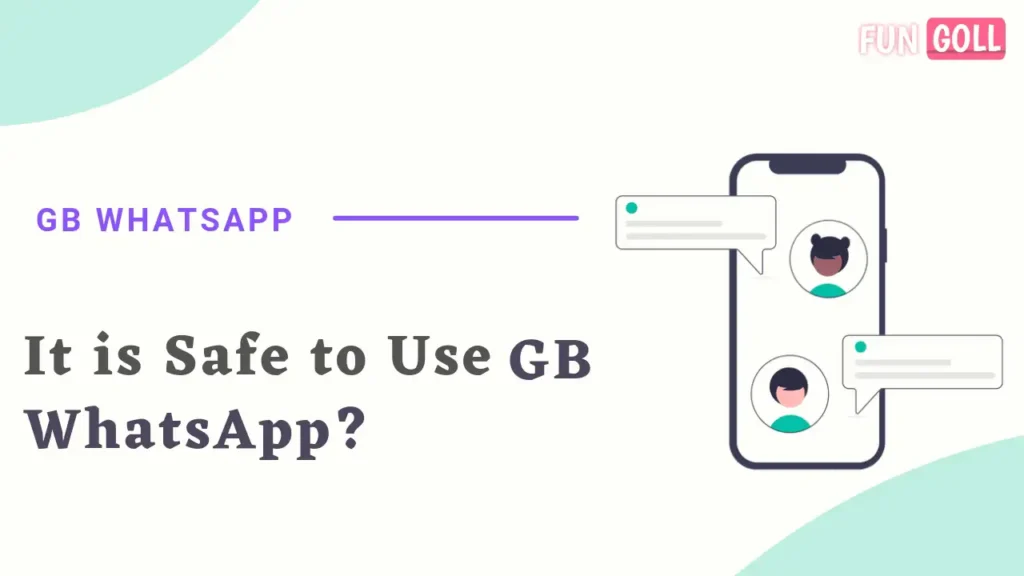 Before using GB WhatsApp, please read the terms and conditions and the privacy policy of the official WhatsApp. GB WhatsApp is nothing but a clone and very similar to the official Whatsapp.
What is GB WhatsApp?
GB Whatsapp is a customize or mod version of WhatsApp that means it is very similar to Official WhatsApp. Which is created by Has. 007, XDA member.
In GB Whatsapp users will get some extra features like theme customization, hide blue ticks, for the specific user. that are not included in the official WhatsApp.
Remember
Downloading and using a clone WhatsApp may terminate your WhatsApp account. Read the terms & Conditions of WhatsApp Before using it.
How to Download GB WhatsApp?
If you're thinking to download GB Whatsapp, on your Android phone you will have to go on your browser because GB WhatsApp is not on the play store.
After going to the browser type GB WhatsApp in the search bar many links appear in the search results visit the first link after that click on Download apk or Download GB Whatsapp.
It is Safe to use GB Whatsapp?
Everyone knows that GB WhatsApp is nothing but a clone of official WhatsApp with some modifications.
If you are using Unauthorized WhatsApp there is no guarantee of your privacy or security. Because WhatsApp mentioned in its policy not to use such clone apps.
This application has no end-to-end encryption because of this any third party can read your data.
In a single word Clones, apps are not safe think before downloading the mod and customized application on your mobile phone.
What is the diffence between official WhatsApp and GB Whatsapp?
In Gb WhatsApp, You can customize the theme.
In GB WhatsApp You can share large audio files up to 100MB.
Download video Status in GB WhatsApp without using any third-party plugin or app.
You can share up to 90 images with a single click on GB WhatsApp.
In GB WhatsApp You Can hide the last seen for a specific use or contact.
GB WhatsApp allows you to create and share your own themes.
You can share large status up to 7min in GB WhatsApp.
In GB WhatsApp you can enable the auto-reply features for a non-business account.
GB WhatsApp allows you to use up to 35 characters in your Group name.
In GB Whatsapp you can read deleted messages, files, or, images.
Generally, These features are not provided by the official WhatsApp application. Due to this many people are using modified versions of WhatsApp.
Remember: Downloading and using a clone app of WhatsApp may terminate your account. Strongly recommend not to download or use it.